Golden Rush: Jewellery Edition
7 Noteworthy Russian Jewellery Brands That Will Make You Stand Out in A Crowd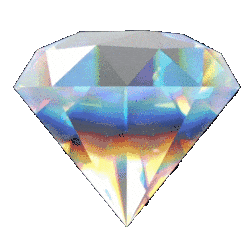 Starting and developing your own enterprise within the framework of Russian realities, when people are wary of young and inexperienced labels, and especially ones of «made in Russia» production – the deed is ungrateful, challenging, and, in many cases, disastrous, specifically if it comes to production of accessories, shoes and clothes on the whole. Generally, to be honest, fashion market in Russia faces lots of challenges in many aspects: when choler trend in America already slowed down and met its end, Russia has just started to follow the fashion wave; meanwhile western fashionistas with might and main tried cycling short and acid neon colours on, Moscow-based girls walked down the streets with their chokers on their necks, declaring nostalgia for the stormy '90s and provoking jokes and memes within the Russian social media. To catch the wave, to keep a balance over it without falling into a bottomless ocean of established and familiar to eyes, to ears and to wallets brands flooding Russian market and interfering the development of new talents, appear to become more than just troublesome.
If in the West already each fifth dives into creating his own beauty brand, aspiring to become the next Huda Beauty, Glossier or Fenty Beauty, in Russia, a trend of the jewellery art training appeared in the past few years. It would seem that everyone is occupied with jewellery production, trying to overtake in popularity the most famous Russian giant of democratic jewellery, Sunlight, however, which isn't overly distinguished in terms of exclusive designs and determine the concept. Nevertheless, to debug all the production process in order to launch a personal brand might seem legitimately impossible, and only a rare number of ambitious persons succeed in this business. There're even fewer companies that really worth to get remarkable, that ones, which weren't scared to proceed and haven't given up in the face of the first difficulties that are usually expected in every incipient startup.
«If you want a thing well done, do it yourself.»
Most of the emergent designers are guided by this famous phrase creating jewellery primarily for themselves and their friends, only then for mass production. Behind every emergent brand stands its personal story which is always loved by an audience who prefers to choose companies that have, at least, a short background attracting consumers and making them buy. Almost every second designer who launches his/her own brand faced problems in finding accessories and jewellery matching his tastes, style and preferences, no matter how vast is a range of products on inside the store windows. Every time something is wrong, every time something is out of expectations – commerce and a lack of individuality that is desperately in need by the modern generation, trying to stand out in a crowd.
To find the downright perfect, personally «yours» jewellery which you wouldn't like to put off and which literally growth together with your skin, becoming a twist and a distinguished part of your daily look, isn't less challenging than founding your own brand. But, luckily, year by year, the jewellery market (and not only Russian) growth and expands, the more and more decent labels appear that are totally worth to get noticed aren't behind in quality requests than their successful and famous colleagues. It's more pleasing to discover a new company – perhaps, a small company – knowing the company's background and how much of a personal designer's work this or that piece has – in many cases, some designers don't even have a jeweller profile education, or, even, a creative in general. Herewith, it doesn't stop them to produce their jewellery handmade that is even more exciting – an absence of thousands of copies mass-production a priori causes a feeling of uniqueness of a potential client who knows that his accessory was made if not in a single copy, but definitely limited edition.
Today I will be talking about seven the most impressive jewellery brands of the Russian market that worth your attention. And, if you like none of the accessories (which is unlikely), you won't be able to pass by their Instagram profiles – they are so aesthetically pleasing.
Maria Stern
Perhaps, this is the most famous, well-recognised brand from the list not only in Russia but also abroad thanks to a social media presence that acquired by an army of loyal fans all over the world.
Maria Stern was 20-year-old art history student at MSU when she started her own brand. As I told you before, the decision to bring to life production of jewellery appeared by a personal need of delicate rings which she couldn't find even in a satiated market, where the range of rings and other jewellery accessories is absolutely vast. Instead, Maria hired artisans in Moscow and tried to create the first jewellery collection made of gold based on her hand-written sketches. A year after she found herself working on a collection with natural pearls and topazes, that basically transformed into a starting point when the Maria Stern brand came to life. So, the first official collection consisted of neat rings with six pearls, mono-earrings, cuffs, and discreet necklaces.
«Pearls are incredibly awesome material, natural and beautiful. The principal idea was consisted of highlighting it specifically, eliminating everything undue and creating an effect of pearl being lying down on hands,» – the designer says.
Her pearl jewellery was almost immediately remarked by the creative director of TSUM – famous department store in Moscow – Natalia Goldenberg. Thanks to Goldenberg's recommendations on Instagram, Stern's accessories were seen by the buyer of London-based Browns – the success didn't keep waiting for a long time. Nowadays, Maria demonstrates her jewellery in the Parisian showroom during Paris Fashion Week and collaborates with designers, creating seasonal capsule collection; while ago she worked together with Natalia Alaverdyan, designer of the brand A.W.A.K.E, and produced a collection of gold and silver rings, earrings and diadems made in the form of dragonflies.
Today, the product range has significantly expanded. Besides traditional minimalistic creations made of pearls, Maria Stern produces the '90s style jewellery: chokers in the form of the spiral telephone wires, earrings, textured rings and chained necklaces. But the most popular pieces are those which are made of massive pearls. The distribution is broad enough: you may find Maria Stern jewellery in concept stores and showrooms in Paris, London, Seoul, Hong Kong and Moscow.
Ms Marble
Tatyana Kovyrzenkova found a jewellery brand four years ago when she was about to graduate in the speciality of «clothes designer». For her graduation diploma work, she created dresses made of chains and bracelets which are possible may be worn over other garments. «I realised I like a lot. There was a beautiful, but a poor-quality bijouterie, the '90s style jewellery and a small segment of designer minimalist accessories. I couldn't get enough of modern products,» Kovyrzenkova tells.
The idea of the brand's name came up with a decision to make marble as a statement element of the brand identity. Ms Marble combination is consonant to a famous heroine of Agatha Christie's detective stories, Miss Marple, appeared to become a word game and was immediately approved.
Since the very beginning used pearls: per example, in her first Soulmates collection she implemented black and white pearls; then she released a Femininity line made of baroque pearl. In a full Ms Marble assortment, you may find laconic golden and silver twigs-earrings, tie pendants, bracelet rings, thin lines and curvy forms, plated earrings and many other accessories. Tatyana orders beads from China, Japan and India, and produced by professional artisan, meanwhile Tatyana rule all the creative part of production starting from sketches and concepts to the careful attention of her clients' needs.
«The Ms Marble concept is modern feminine jewellery which embraces the natural woman beauty. Sometimes a product itself looks beautiful, but not on the body. My intention isn't making people's ears to fall off from the severity of huge earrings, or harm their hand by hitting a door with a big ring. I aspire to produce handy, comfortable jewellery which helps to uncover femininity – this is my way to express a vision of beauty,» the designer explains.
Moonswoon
«The brand was founded in 2013 thanks to interest to minerals and an invincible wish to create beauty. Add to it a lot of love to rings, which we created first of all,» says Moonswoon founder, Olga Lokshina.
In 2013, Olga and her husband, Pavel, turned up by chance at the minerals exhibition and purchased some of the unprocessed stones with an unusual structure and lovely veins. The idea to produce jewellery appeared for the first time right after that occasion; they draw a logo at the heart of which there were rings of white and black stones and went straight to a designer market, where three first pieces were successfully sold. The same year Olga and Pavel found professional jewellers, whose services they still adopt.
In the beginning, the brand worked with malachite, lapis lazuli, rhodonite, agate, and other semi-precious stones, about a year ago pearls started appearing in the collections. Today designer approaches crystal pearls Swarovski, which Olga purchases straight from an official dealer. «This is an ethical, high-tech and persistent material, which Swarovski developed itself with special technology. There's a crystal inside each bead, which is covered by a pearl coating. This kind of pearl is resistant to external influences: isn't afraid of water and sun, of perfume and hair spray,» Lukoshina adds. For some products, the designer uses small freshwater pearls. There are chokers, pendants, hoop earrings, stud earrings, and chained bracelets. But the real «stars» of the brand are earrings made out forms of digits from zero to nine that represent the modern generation of digital reality and are real likes-gainers.
The Very Thing
The first collection of Russian jewellery brand The Very Thing was born in November 2018. «It all started with a desire to create jewellery that I would be wearing every day. Our brand emphasises an actual combination of 925 sterling silver and 24-carat gilding – this is a golden coat of the purest, 999th test,» a brand's co-founder, Katerina, says.
Each piece is a step by step hand-made by a team of professional jewellers in St. Petersburg, Moscow and Kostroma; the process of developing divides into several stages: 3D-modelling, wax stamping by 3D-printer, silver casting, manual processing, probing, gilding and rhodium.
The principal element of most designs is pearls – the baroque one of drop or ellipse form which is carefully chosen at the gemstone exhibits. You may find different variations of styles and shapes: noble twists of metal, dangle earring, coin necklaces, shell pendants, thin bracelets, and rings with milk colour pearls.
Copine Jewelry
Copine Jewelry was founded by two long-lasting friends – a French business school graduate Lilia Khazhieva and a young architect Alyona Klimovich. That's why the brand's name speaks for itself: «copine» translated for French means «girlfriend». The company was bough to the world in 2017, Lilia got the role of the head creative director, meanwhile, Alyona became a technical supervisor. No matter how different their backgrounds are, they were united by a passion for unique, artisan pieces and jewellery craftsmanship. As Lilia and Alyona claim, they want customers to wear their jewellery not only for special occasions but also every day, easily mixing it with a simple white t-shirt and jeans.
Copine's artisan pieces are made from rare and unconventional materials: baroque and Japanese pearls, acetate, that is really difficult to find in Russia, gilded silver and coloured polymer. While all the silver pieces are carefully manufactured, gold-coated and assembled in Russia, the pearls come from Asia – each process is controlled from start to finish in order to make sure that each design created with extreme care and precision. By the way, founders trust their production only to professional, experienced jewellers in order to provide the best product experience to their customers.
Within Copine Jewellery collections you may find hoop turtle-style earrings, lovely pearl necklaces and gold-plated medallions, bold rings with massive stones, and coin-styled pendants – everything is possible to purchase via their Instagram account.
Himère
Russian jewellery brand Himère was found by Dina Sagidullina and was present for the first time during Paris Fashion Week. Dina had a special education neither in design, nor in jewellery making – she is financier, but her passion for jewellery craft made her apply for courses at jewellery workshop. The hobby turned into a personal company. Dina has a team of professionals which helps her to create collections, meanwhile, she takes care of sketches, designs and production tests. According to her, the collection isn't made at once – the process goes on and on since the very first ring, and one piece becomes a continuation of the previous one. Astronomy, architecture and geometry are the principal inspiration – and you may easily notice it just by looking at Dina creations.
A delicate symbolism, silver and gilding, tiny diamonds and square section, a careful attain to details and clean lines – these are the principal concept of each Himère piece, adorned by loyal fans of the brand and the minimalism on the whole.
Stars, alchemist symbols and signs, geometrical forms, and architectural severity – statement earrings are principal game-changers of every collection, whereas bold silver rings and gentle necklaces are meant to emphasise the beauty of the body. The brand doesn't have an official site, but you may find and place an order via Instagram – I promise, it totally worth it.
Qari Qris
The idea of founding own brand came up to Anastasia Davydova at that exact moment, when she and her husband were deciding to order hand-made wedding rings. «By looking at them I realised, here it is! This is what I want and I can do – miniature wares made from stubborn – at first glance – material,» Anastasia confesses. She's a biologist, but on a par with a university education, she graduated from the school of arts. Afterwards, Davydova mastered a porcelain restorer professional and worked in the antique salon for several years.
Anastasia's husband helps her in every aspect of the production. She develops the design, meanwhile, ideas modifications and production process are shared together between spouses. All the production is concentrated in the room of the regular Russian apartment – so, the whole team consists only in them both.
As principal materials they prefer silver, but lately, they actively use a black rhodium coating; black pearls, monochrome tones semi-precious stones, and blue colour are also starring in every collection designs. Qari Qris – this is how «wind blows» sound in Georgian – invisible wind, yet tangible and free. Such as the brand's jewellery that is embraced to emphasise natural beauty.
Dangle earrings, seal rings made of gold-plated silver, curve-shaped necklaces and tender bracelets – each piece is a piece of art, and you won't be able to pass it by.