Fashion Education Importance
While BoF Publishes The List Of The Best Fashion Schools, We Try To Find Out Why Fashion Education Is Important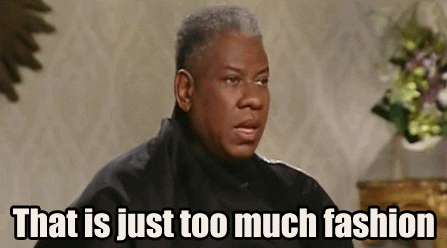 The times when fashion was ruled by self-taught designers have already long gone. When fashion started greeting its dawn by making clothes even if not in a mass production but bespoke for the most exacting clients (or, simpler, couture), no one could ever imagine that, decades later, fashion business will become the most extensive, while fashion education will find its usual practice such as studying the basics of jurisprudence or economy. Coco Chanel wasn't well-educated in the speciality of fashion design but it didn't affect her willingness to start a fashion revolution. Christian Dior didn't take tailoring and sewing courses but created the most desirable silhouette in the whole world for women of the post-war period. Cristóbal Balenciaga was born in a poor fishing village and hadn't so many chances to succeed as well as he had no well built PR-campaign that could afford him to collect stars from heaven and – as a modern slang taught us – led him to a worldwide hype. This didn't prevent him from becoming the most authoritative figure in the fashion world and dress his loyal fans from monarchs to Hollywood film stars of those ages. All these people had no special fashion education – they only had a rebellious spirit and an aspiration to make women beautiful and independent; the success attached for innovative ideas, attention to details and exclusive, special approach.
There is a logical question popping-up: why it needs to spend time and years on studying when all these great people weren't masters of special skills but became the brightest heroes of all times? In fact, the question would be kind of stupid. At least because either Chanel, Dior, Balenciaga, Saint Laurent, Givenchy – the list might go on and on – proved to be pioneers of fashion globalisation as it is now and laid the foundation to what we usually follow on the runways nowadays. They left their heritage, fuelled with ideas and food for thought, provided with an immense source of inspiration – now it turned into phenomenons that need to be further developed. Though, it seems more and more that all these ideas begin gradually run dry, while most of the contemporary designers walk in a circle and try to rethink what was already created before – a win-win option but, honestly, boring.
Christian Dior

Cristobal Balenciaga

Coco Chanel
There is a legend that the fashion industry is an entirely alternative universe, whilst the daily work within it is fulfilled with feasts and glitters, champagne flows like water, all dressed up to kill and wear high-end designers clothes…
Besides, the time was different: couture was created in a limited quantity, mass production occurred in less massive dimensions comparing to twenty-first-century industry turning into a plague of a modern society steeped in consumerism. In addition to all what was said, we can easily add a changed over the years behaviour of the would-be clients, business and marketing strategies, communication channels and methods for influencing consumer behaviour and habits that are needed to be specifically approached. All this radically differs from fashion of that century, and nowadays in order to sell clothes it's necessary to possess not only talent and particular vision as well as an ability to draw sketches, to cut and to sew, but also to have a bunch of different key instruments that might touch clients' hearts and souls.
And, at the same time, become beneficial not only for business but for the world in a whole.
There is a legend that the fashion industry is an entirely alternative universe, whilst the daily work within it is fulfilled with feasts and glitters, champagne flows like water, all dressed up to kill and wear high-end designers clothes, meanwhile all these designers sit on their own thrones somewhere in the silk clouds controlling all the fashion processes. These expectations are accompanied by hard-working tailor-elves sewing off new season collections, while glamorous unicorns in Swarovski crystals spread around the newest trans and send messages from celestials to us, ordinary mortals. Partly, it might seem true, after all, fashion parties are full with chic and gloss, new collections are stably released twice a year – in some cases, four times, loyal sloggers are constantly invited to various events and closed VIP-show catching them by street style photographer's lenses. And judging by their arrogant faces it's impossible to say how hard their work in the field of the glamorous business.
But there are not many who really understands that the main point is business. The fashion industry is a pure business, the real one, serious, immensely influential with billions of dollars in turnover. This is the industry which got its own rules, restrictions, laws, studies and norms. The glossy world which is willingly promoted by not less glossy magazines with a bad quality paper is just a tip of the iceberg, opened for those who seemed pretty interested in fashion.
Still five years ago, fashion education was built on a standard syllabus feed and basic studies of 2D and 3D modelling, cutting and sewing, pattern-making and many other skills reacquired for future work in creating garments. While communication, business and marketing faculties were aimed to teach the key instruments of interaction between customer and brand with an eye to qualitatively sell a product and provide a decent consumer experience. Nowadays, in 2019, the situation begins to radically change. All the glamorous side of the work in the fashion industry is gradually shifted by issues more vital and severe responding to global problems and modern realities – very frightening, by the way.
Fashion as a cyclical phenomenon, but constantly evolving within issues of the innovative technologies and engineering implementations into creative processes of clothing production; it never stands still – obviously. The fashion phenomenon itself took its roots from aspiration of dressing well and according to your own status, appearing as a manner of self-expression and non-verbal communication of yourself and the world around you. Currently, modern trends and social-ecological problems paste bold exclamation mark in matters of ethical production and sustainable consumption. The scale of influence of the fashion business is verily impressive: it occupies 1/3 of the total global production and appears to be the most destructive for the environment – the volume of carbon emissions is over a billion tons annually – this is more than from all international air flights and shipping altogether. It's worth to mention the world ocean pollution by micro-plastic from textile fibres and toxic chemical substances utilisation.
No wonder that most companies begin to pay more attention to issues of the least pernicious production of their collection starting from more innovative materials capable to easy recycling and further implementation in a brand-new design, to an ethical relationship with its employees and their working conditions in industrial factories. After a tremendous catastrophe happened in Bangladesh in 2013 when a building, where textile factories were located, collapsed, taking away lives of more than hundreds of people, the problem of creating decent conditions for workers has become even more acute, whereas brands began to bear much more responsibility to their clothes production.
Now, the most important hot topic of the industry is not only promoting inclusivity as a primary driving force of contemporary trends but also transparency of all manufacturing processes and sustainability – this is what current brand must aspire to. That's why teaching designers-to-be an eco-friendly and conscious production is fundamental in the new curriculum in fashion schools. Graduates of the past ten years who built their careers in design, marketing and business in the top companies of the fashion market, unfortunately, faced with illiteracy within issues of environmental impact and modern society's problems that become a scourge of the end of the second decade. Namely, the need in the deeper learning of the fashion industry developing became one of the most crucial points of students tuition which are going to create their own clothing line or work for big brands.
Nancy Diniz has built a career around microbes turning them into real working material. Presently, she aspires to teach the new generation of designers to disclose the whole bacteria's potential for further use in garment design of the future. Once an architect by training, soon Diniz is going to lead the faculty of biodesign at Central Saint Martins' – the brand-new programme for masters students willing to make the industry much more sustainable implementing innovative methods and unconventional materials. The programme is designed not only for a new wave of designers but also for entrepreneurs who intend to break down barriers between disciplines and built ethical business based on conscious manufacturing and ecological resources utilisation – harmless to the environment.
"I am delighted that Central Saint Martins is leading the way by setting up this groundbreaking MA in Biodesign. This builds on the College's long-standing reputation for using design to intervene in other disciplines and producing innovative hybrid outcomes. The Central Saint Martins MA Biodesign will develop a rigorous practice-led research approach, equipping students with a range of skills and processes. I am confident that the graduates from the course will emerge as pioneers in this developing field," said Professor Jeremy Till, Head of Central Saint Martins.
A less radical way of studying ethics within the fashion business, however, with no less extensive programme offers London College of Fashion. The masters course named Fashion Futures that puts in the head of the curriculum the focus on sustainability and proper resource consumption, includes the variety of disciplines such as digital design applications, the interplay of hard and soft sciences, fashion design theory, design futuring, fashion thinking, meta-design, ethics, psychology, anthropology and politic. All these subjects will help designers and those concerned in issues of the ulterior strategy within the fashion industry to move to a whole new level – exactly similar skills are becoming more relevant in the biggest fashion companies.
Florentine institute of fashion design and marketing, Polimoda, in a partnership with Akademie Mode & Design located in Berlin, launches a summer one-month duration course with the aim to cover and convey to students theoretical and practical aspects on sustainability development, trend forecasting and craftsmanship with the interaction of the modern technologies. The course doesn't seek to discuss a theoretical possibility in changing fashion system, but rather, seeks to learn how it could be done and why discovering latter-day ways of development and integrating ethical design with business concept.
IFA – the fashion school located in Paris offers a three-years bachelor course in Fashion Sustainability for design and marketing students. According to curriculum submitted for study, the first two years student will study fundamentals of frugality, environmental friendliness and corporative responsibility, gain skills in eco-labels certifications, rethink standard processes of clothes creation in the high-end brands and learn new instruments for achieving desired results. Upon enrolment, all would-be students will be required to submit a research proposal of most eco-friendly production or material and then encouraged to continuously review the proposal idea throughout the training implementing their researches into a final graduate collection.
For those who are most keen on in a more technological part of the design, the same IFA also offers a postgraduate diploma in Fashion Tech Innovation which speaks for itself. Throughout 12-months of an intensive journey, students will be armed with the knowledge and skills in computer science for fashion, artificial intelligence, minimum viable product (MVP), data science and rapid prototyping. This kind of skills is no less demanded in a fashion segment, especially within dashingly developing the fourth industrial revolution.
Noteworthy that most potential students and graduates often raise global issues themselves by describing them in their collections showcased with the implementation of innovative approaches and researched materials. During education in fashion schools, many of them seek to invent their own approaches in work with fabrics and come up with an idea of sustainable manufacturing: someone uses the latest technology, someone tries to discover unconventional and organic materials willing to rapid decomposition and suitable for further recycling.
…before they start working for Louis Vuitton or Burberry and sew garments out of accustomed materials, all of the students learn to subdue rubber, glass, metal, wood, plastic, clay and many other, not the most traditional stuff used in creation of vanguard collections…
Those (laymen) who already used to commercial seasonal runway shows running during fashion weeks, mostly consider emergent designers' graduate collections seem to be an embodiment of theatre of the absurd, shameless kitsch and a slight suspicion on use of prohibited substances. And few of them really understands that such kinds of collections filled with madness and combined, partially, with a light dose of an outspoken trash, demonstrate the young talent abilities, his skills which were acquired during his long study, particular vision and manner to dish up inspiration not only on paper as a sketch, but also by means of a variety of materials. After all, before they start working for Louis Vuitton or Burberry and sew garments out of accustomed materials, all of the students learn to subdue rubber, glass, metal, wood, plastic, clay and many other, not the most traditional stuff used in creation of vanguard collections – potential employers estimate aptitudes of emergent talents in the skill to work with materials more complicated than familiar fabrics.
In 2017, two Parsons graduates presented their diploma collections based on ideas of sustainability and rational consumption. After noticing an impressive surplus of clothing in her and her friends' wardrobes, Jiwon Choi intended to create clothes which could be worn in a variety of ways to cut down the excess. As a result is a range of colourful garments vaguely reminiscent of Samurai armour, whose leitmotif became fluttering stripes which could be pulled and tightened to readjust silhouettes and forms.
"I wanted to highlight the waste and overconsumption in our modern society with graphic symbolism and construction, and offer a solution with multifunctional clothing that would reduce the need for more items in our closets," told Choi. "I started each garment with a stripe, and I built upon that one stripe repeatedly to represent overconsumption in our society.»
Another one Parsons graduate, Jacob Olmedo, has engendered and raised hydroponically a real lawn out of wheat grass – including an organic textile material which he transformed into wearable garments creating a living gardens trio. The material allowed to sustain and develop plants life beyond its usual conditions, combines layers of beeswax for waterproofing, a blend of fibres that hold moisture, and wood pulp containing seeds and storing nutrients needed for the plants to blossom.
"I use a material that I engineered through months of research and technical trial and error," the designer said. "I ended up growing wheat grass, but I can also grow micro greens and I would ultimately one day like to grow flowers.»
Jacob Olmedo

Jacob Olmedo

Jiwon Choi

Jiwon Choi
The graduate of the Royal College of Arts, Alice Potts, in 2018, created a collection encrusted in crystals made from… human sweat, ranging from ballet shoes to a sports jersey.
"Every human is unique, and so is the sweat they produce, encapsulating our health, wellbeing and identity," Potts said. "In the future, I'm keen to develop the idea and use it to explore sustainable processes within fashion."
Meanwhile, her classmate, Alice Robinson, built all her graduate collection around a single sheep in Shropshire at number 11458. Documenting its life from birth to death in a slaughterhouse, she used every single inch of its body for creating her line of leather accessories. The leather was turned into bags and shoes, while the wool was knitted into gloves and the bones were bathed in silver for jewellery. The meat was served to those all who attended the private show. On the one hand, it seems wild – it's hard to establish inside your mind as an instance of norms, but Alice herself tells that she got the strongest influence by a study into consumer's behaviour and future perception of luxury as much as an obnoxious experience gained from the excessive consumption of animal products.
Alice Potts

Alice Robinson
The winner of Graduate Fashion Week 2019 became Brian McLysaght – a graduate of Edinburgh College of Art. His collection is almost entirely composed of looks made out from small wooden panels transforming "garments" into a real armour. The source of inspiration again came from ecological issues associated with the negative impact of the fashion industry on the environment. As Brian explained in his interview, his intention was based on utilising only organic and biodegradable materials, which won't end up as pollution reason and will return bio-nutrients to the earth.
"The idea to work with wood came with about because I wanted to tackle the negative environmental impact of the fashion industry so I wanted to use organic and biodegradable materials that won't end up as pollution and will return the bio-nutrients to the earth. I'm very interested in material culture, anthropology and museum artefacts so the idea of using local plant-based materials was really important," said Brian explaining his decision to work with wood.
We live in an era when inventing seems to be a useless process just because everything was already invented and done before is. We use ready-made templates, we look about reference points assigned to us, we look back at the past and get inspired by the fashion of the bygone in order to embody it in a contemporary interpretation. Cyclicality of trends, if it had its physical appearance, long and successfully would become a perpetual motion machine, capable to provide the world with an uninterrupted energy; whereas designers long ago ceased to offer us something fresh, paraphrasing in a different way what was created by them before or by geniuses, whose names are embellishing the greatest and biggest fashion houses. Even that grass-roots trend on Russification, provoked by a grandiose emergence of Vetements and Gosha Rubchinskiy, as well as today's return to the origins of femininity and bourgeois – it's just a homage to what was forgotten and made a great come back due to alterations in social attitudes and consumer's desires.
Yes, we will never meet new Christian Dior and revolutionaries like Gabrielle Chanel, let all that was invented by geniuses of the past remain a starting point for modern designers – couturier of the future create not just fashion, but ethical fashion, which will become the turn of a new era of the fashion industry. Studies of new technology, developing concepts of eco-friendly manufacturing, research and implantation of materials able to cut down surplus damage caused by industry – all this is a huge advantage for the new generation of designers aspiring to take their place on the pedestal.
When diploma will be given to students, not for a honed embroidery or drape craftsmanship, but for innovative methods of bacterias or moss used as a new matter of garments of the future –there will be the right time to say: here it is – revolution.